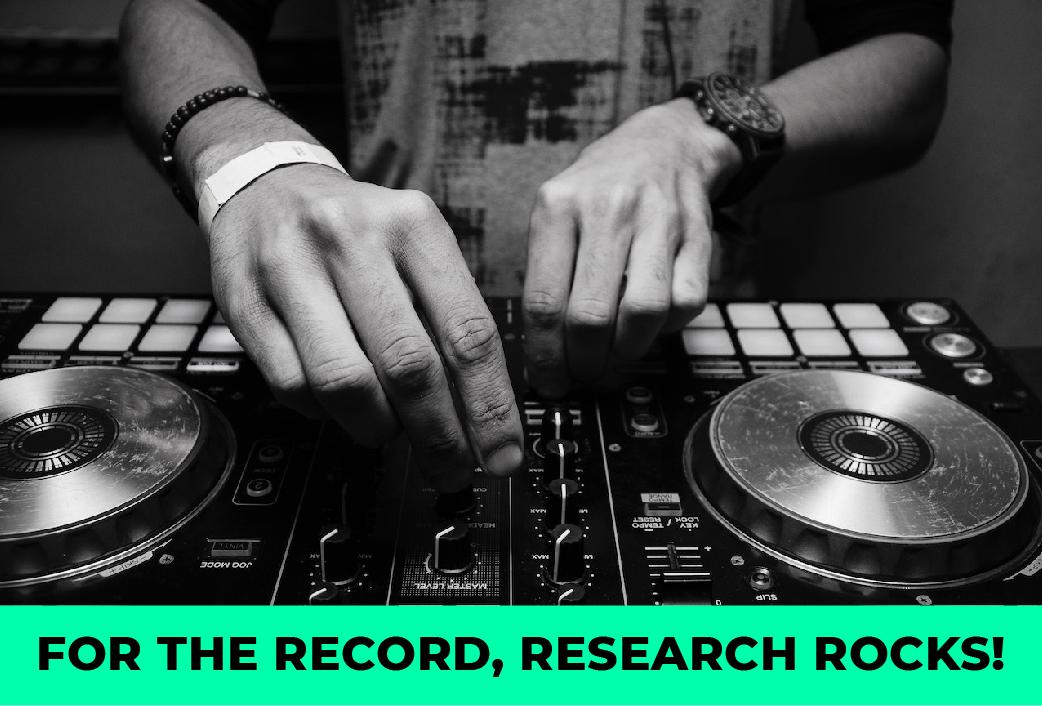 For the record, Research rocks!
Wikipedia definiert Musik so: "Musik ist eine Kunstgattung, deren Werke aus organisierten Klängen bestehen, die Empfindungen oder Assoziationen hervorrufen können. Als Ausgangsmaterial dienen Töne, Klänge und Geräusche, sowie deren akustische Eigenschaften, wie Lautstärke bzw. Intensität, Klangfarbe, Tonhöhe und Tondauer."
Das klingt recht nüchtern oder sogar langweilig, oder?
Nüchtern, langweilig, unsexy. Das hört man immer mal wieder über Marktforschung und Consumer Insights. Wir bei Q haben das noch nie verstanden, denn für uns sind Marktforschung, Sozialforschung und Politikforschung alles andere als langweilig und nüchtern.
Consumer Insights wecken Emotionen. Wir machen den Pulsschlag einer Marke sichtbar. Wir sind Insight MCs, die Master of Research Ceremony. Eine DJane oder ein DJ nutzt die "Turntables", eine Lightshow, Laser, Nebel und andere Effekte, um die Tanzfläche zum Beben zu bringen. Die Research DJane setzt Methoden virtuos ein, nimmt die Stimmung auf der Tanzfläche auf und schafft Research-Experience. Meinst Du wir übertreiben etwas? Mitnichten.
Mit Insights gehen wir auf unsere Bühne, unseren Dancefloor.
Und genau deswegen spielt Musik eine zentrale Rolle für unser Jahres- und Messemotto. Wir wollen Marktforschung, Market Research, Consumer Insights, Trendforschung, Data Science und noch so vieles mehr in diesem Jahr besonders feiern. Denn es gilt: Research makes your Brand & Insights rock.
Die Insights Industry ist so vielfältig wie Musik. Auf der Website rocktimes.info sind 295 unterschiedliche Musikstile aufgelistet. Wie viele unterschiedliche Marktforschungsmethoden es gibt wissen wir nicht ganz genau, aber die Vielfältigkeit und Abwechslung ist ebenfalls etwas, was uns immer wieder in der Forschung und Beratung begeistert.
Und wie es der Zufall will wird Q Agentur für Forschung 2023 15 Jahre alt. Wir feiern Geburtstag und das geht natürlich nur mit guter Musik.
Und deswegen stimmt die Überschrift 100%: Research rocks!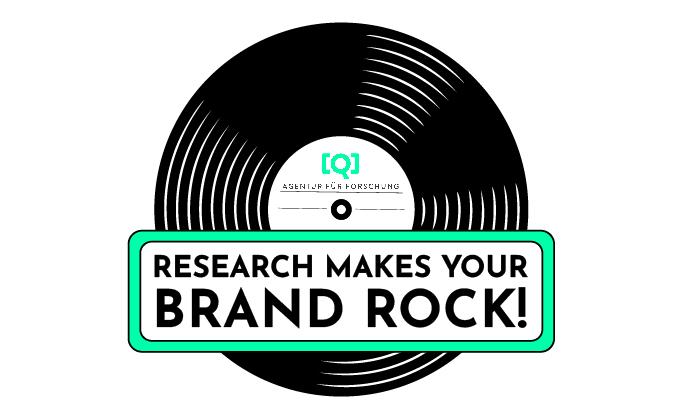 English version:
Wikipedia defines music as follows: "Music is a genre of art whose works consist of organised sounds that can evoke sensations or associations. The source material is tones, sounds and noises, as well as their acoustic properties, such as volume or intensity, timbre, pitch and tone duration."
That sounds rather uninspired or even boring, doesn't it?
Uninspired, boring, unsexy. You hear that from time to time about market research and consumer insights. We at Q have never understood this, because for us market research, social research and political research are anything but boring and uninspired.
Consumer insights arouse emotions. We make the pulse of a brand visible. We are Insight MCs, the Masters of Research Ceremony. A DJane or DJ uses the "turntables", a light show, lasers, fog and other effects to make the dance floor shake. The Research DJane uses methods in a virtuoso way, captures the mood on the dance floor and creates a research experience. Do you think we're exaggerating a bit? Not at all.
With Insights we go on our stage, our dance floor.
And that's exactly why music plays a central role in our annual and trade fair motto. We want to celebrate market research, consumer insights, trend research, data science and so much more this year. Because the motto is: Research makes your Brand & Insights rock.
The insights industry is as diverse as music. The website rocktimes.info lists 295 different music styles. We don't know exactly how many different market research methods there are, but the diversity and variety is also something that always inspires us in research and consulting.
And as luck would have it, Q Agentur für Forschung will be 15 years old in 2023. We're celebrating a birthday, and of course that can only happen with good music.
And that's why the headline is 100% right: Research rocks!